Oomnitza's Duo Security Extended Connector allows organizations to pull device information from Duo Security and populate it in Oomnitza. More info in Duo Security can be found here: duo.com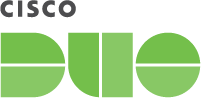 Duo Security Extended Connector
Setup
Details on setting up Oomnitza Extended Connectors can be found in Oomnitza's Articles on Connector Setup.
Note: In addition to the standard fields entered during setup, you'll also need your Duo API Domain. For example: <instance>.duosecurity.com, where instance is the API Domain.
Authentication
Duo Security's REST API uses Signed Request authentication, and requires a Token ID and a Secret Key. Instructions on generating your Duo API Credentials can be found here: https://duo.com/docs/adminapi#first-steps
Credentials for Duo Security should be added to The Oomnitza Vault. The Authorization Tab of tab of your Duo Security Credential should be configured as follows:
Standard Mappings
The following fields can be mapped from Duo Security Devices using Oomnitza's User Interface. For more information on creating Extended Connector Mappings, please see our article on Mapping Extended Connectors.
Alias 1
Alias 2
Alias 3
Alias 4
Alias 5
Alias 6
Alias 7
Alias 8
Creation Date
Desktop Tokens
Email
First Name
Group IDs
Is Enrolled
Last Directory Sync
Last Login
Last Name
Notes
Phone IDs
Real Name
Status
Tokens
U2F Tokens
User ID
Username
Web Auth Credentials
Custom Mappings
Additional fields may be available through Duo Security Devices. For details on how to retrieve them, please reach out to support@oomnitza.com or see our article on Mapping Extended Connectors.